About Moldova
Moldova is a small landlocked country in the Black Sea Basin sandwiched between Ukraine and Romania.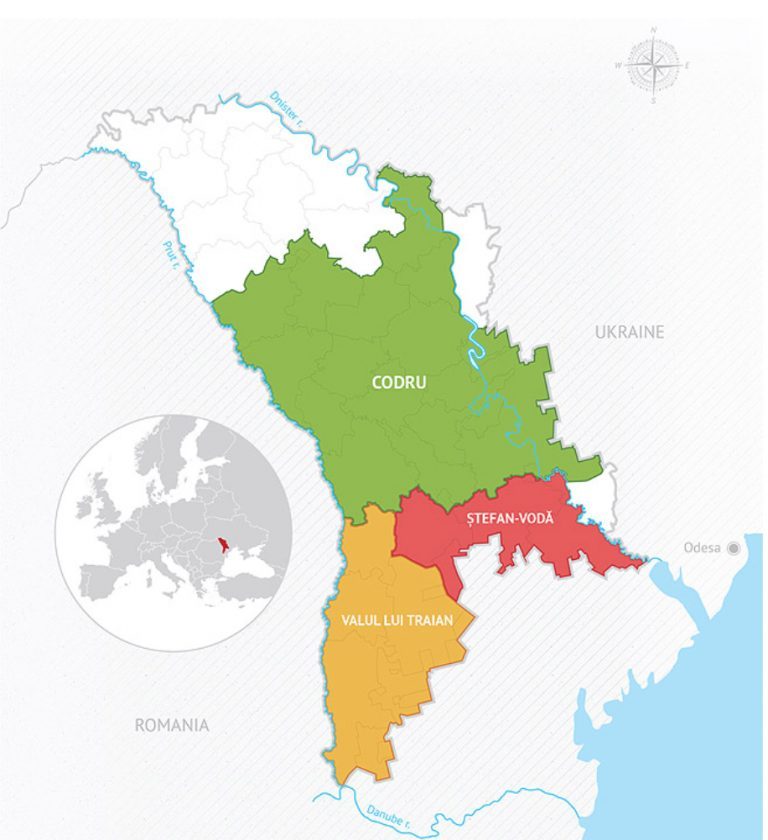 Although relatively small, Moldova ranks among the most significant wine regions of Eastern Europe. Its climate is well suited to viticulture, and archaeological evidence suggests that this has been the case for a millions of years. Fossils of Vitis teutonica vines dating back as far as 25 million years have been found around the northern Moldovan village of Naslavcia. Further evidence suggests that the indigenous peoples began using these grapes to make wine as early as 3000 BC according to WineSearcher.com.
Since it declared its independence from the Soviet Union in 1991, Moldova has been shifting upping its wine game. It has embraced in international approach to developing sustainable growth in new export markets. And Moldovan wine producers have shifted their focus to a quality over quantity mind set. There have been key capital investments in Moldovan wine including Australia's Penfolds and HDR Wines of France. Dutch and German firms have also entered into joint-venture agreements with Moldovan wine producers.
Moldovan Wine By The Numbers
With 112,000 hectares of vineyards, The Republic of Moldova has the highest density of vineyards in the world
The vineyards are planted to 50 varieties of grapes. 10% of vineyards are planted to indigenous varieties including: Feteasca Alba, Feteasca Regala, Feteasca Neagra, Rara Neagra,etc.
70% are white grape varieties, 30% are red grape varieties.
86% of wine production is still wine and 14% is sparkling wines
Moldova has Protected Geographical Indication (PGI) wine regions:

 Codru
Valul lui Traian
Ștefan Vodă
Disclosure: I received these wines as a media samples. I received no compensation for this post, and all opinions presented are my own.
In My Glass And On My Plate
2018 Taking Root Blanc de Cabernet
When I read the label of the wine, I wondered which Cabernet was used to make this wine Sauvignon or Franc? Well, it turns out it made from Cabernet Sauvignon!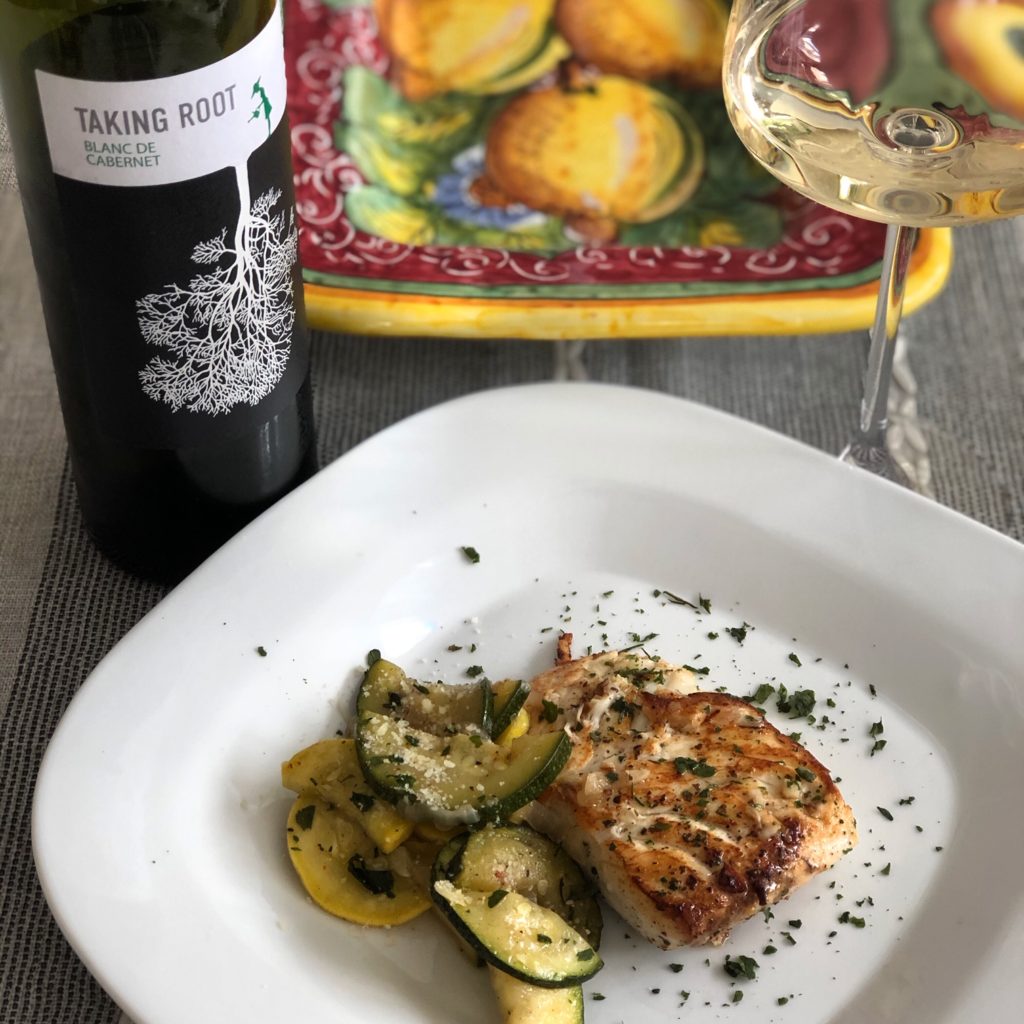 Tasting Note:
It's a very pale straw color with white peach, melon, lemon zest and a hint of fresh cut bell pepper aromas. On the palate it's medium-bodied, low-medium acidity and an appealing supple texture. It shows ripe white peach, apricot, yellow plum and a kiss of lemon peel flavors. It was wonderful paired with Pan Seared Halibut and Sauteed Zucchini and Yellow Squash with Parmesan!
2017 Gitana Winery Saperavi
Saperavi is a dark-skinned, pink-fleshed (teinturier) grape variety originally from the Georgian Republic.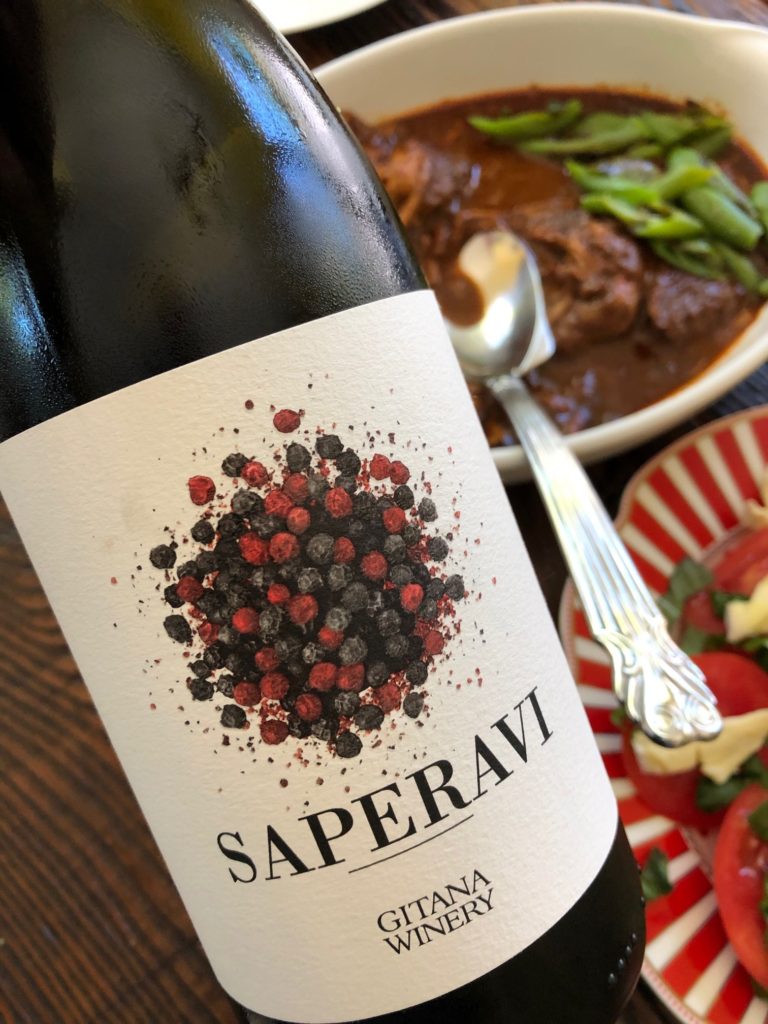 Tasting Note:
The wine is an opaque carmine color with intriguing dried black and red cherry, juniper wildflower, black pepper aromas with a kiss of smoke. On the palate it's medium-bodied with bright acidity and gauzy tannins. It offers an appealing combination of Kirsch and fresh black cherry, blackberry, a hint of cacao and savory spice flavors with a satisfying finish. I thoroughly enjoyed this charming wine. It was fantastic paired with Chicken Mole!
2015 Castel Mimi Rosu de Bulboaca
This wine is a great example of the use of international varieties in Moldova. It's a blend of 70% Merlot and 30% Cabernet Sauvignon. Raised for 12 months in French Oak barrels
Tasting Note:
The wine is an opaque dark ruby color with plum, blackberry, clove, cinnamon, cedar and subtle cassis and oak aromas. On the palate it's medium-bodied with lively, medium acidity and a supple texture with velvety tannins. It offers generous fruit- forward, plum, blackberry confit, cassis and the aforementioned baking spice flavors. I don't have to tell you how well this paired with a take-out Kobe Beef Burger from a local restaurant!
My overall impression of the wines I sampled is very favorable. They were all made in the fruit forward New World style and all offered terrific value. The wine are likely to be challenge to find, but I will certainly keep an eye out for them and you should too. I get the feeling we'll continue to see Moldovan wine evolve in a positive way! Noroc! (that's "cheers" in Romanian)
Written by: Martin D. Redmond