Daria
2020-09-24T11:41:19-04:00
Cooking Out With Moldovan Wine #WinePW
---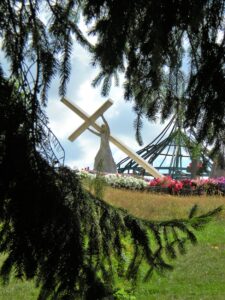 It has been so long since I've been to Moldova that I don't even remember what year it was. 2009? Maybe 2010? For a brief couple years I was in Moldova, mostly Chisinau, not infrequently visiting for work. Any free time I had was spent with my local colleagues touring churches and the like. While this was long before I became involved in wine, I was even then conscious of the wine industry there.  Unfortunately, the relatively quick in and out trips and only a passing interest in wine meant that I missed huge opportunities to experience more and learn more about Moldovan wine.
Enter Jeff with Food Wine Click!. He's hosting this month's WinePW and it's all about Moldovan wine. We don't see a ton of it here in Turkey but we are getting more and more wine from them. Oddly more even than from neighbors closer to Turkey. But, Jeff's invitation was just the kick I needed to hunt down some Moldovan wine and reacquaint myself with it.
Wine in Moldova
~74,200 hectares under vine (2018 ONVV)
most economically dependent on wine country in the world
highest density of vine to person ratio anywhere
Moldova has claimed the stork as its symbol since the Ottoman occupation during which time, as the story goes, Moldavian soldiers trapped inside a fortress gained the strength to go on when storks flew overhead and dropped grapes to them below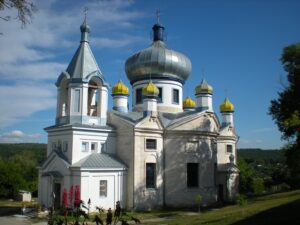 For such a little, and often overlooked country, Moldova has a long and rich wine history that has become woven into the very fabric of Moldovan culture and society over the centuries. Evidence of viticulture dates back to the Miocene era and records of vineyards (specifically for wine production) appear as early as the founding of the principality of Moldavia in 1359. Wine production in Moldavia (later Bessarabia, then the Moldovan Soviet Socialist Republic, and finally the independent Republic of Moldova) ebbed and flowed over the centuries apace with war and politics. In modern Moldova, it is the most important part of the country's food and agriculture sector and employs something like 10% of the country.
With undulating hills, offering various planting aspects, moderate weather that offers no extremes, and good average rainfall; Moldova is well set up for viticulture. Cabernet Sauvignon is the most highly planted grape with Merlot just a hair's breadth behind. International grapes are the most popular with the expected Bordeaux and Burgundian varieties leading the way. However, plantings of Pinot Gris and Blanc, Aligoté, Riesling, and Saperavi are on the rise. Moldova is home to its own native grapes as well although these seem to take a back seat to the more popular international grapes.
Belair Reserva Grand Cuveé, NV
This wine remains a mystery to me. I have no idea who the producer is. Local rumor has it connected to Maurt but the Belair line is not on their website. Usually imported wine comes with its own label and a Turkish label, which often includes more information than the original label, is added. The Belair line we get here in Turkey, which includes a white, red, and two frizzante style sparkling wines has only the Turkish label with the importer's information. Nothing about the winery, grapes, etc.
So this one is a guessing game! A touch of sweetness combined with the highly fruity/floral aromas and flavors; I think I would not be wrong to presume that there's some Muscat in this bottle. Based both on its price and the softness of the bubbles I also assume this was made in either the Charmat method or, more likely, with added carbonation. And speaking of price…I truly was not expecting much from this given the price point here (right around $7.50). No way does an import cost this little and still perform well. Well, I drank those words and did so happily!
Alcohol: 12.5% abv
Color: medium lemon with fairly persistent bubbles for being only a "half-sparkling"
Nose: Pretty and fruity aromas of apple, stone fruit, and grapefruit scented by strawberry leaves
Palate: For a cheap bottle of fizz, this was pretty exceptional. Intensely flavored with pear, peach, and nectarine fruits that lingered nicely with pie crust and vanilla sugar back breath. Medium-bodied with fresh acidity and really vigorous bubbles for a semi-sparkling wine.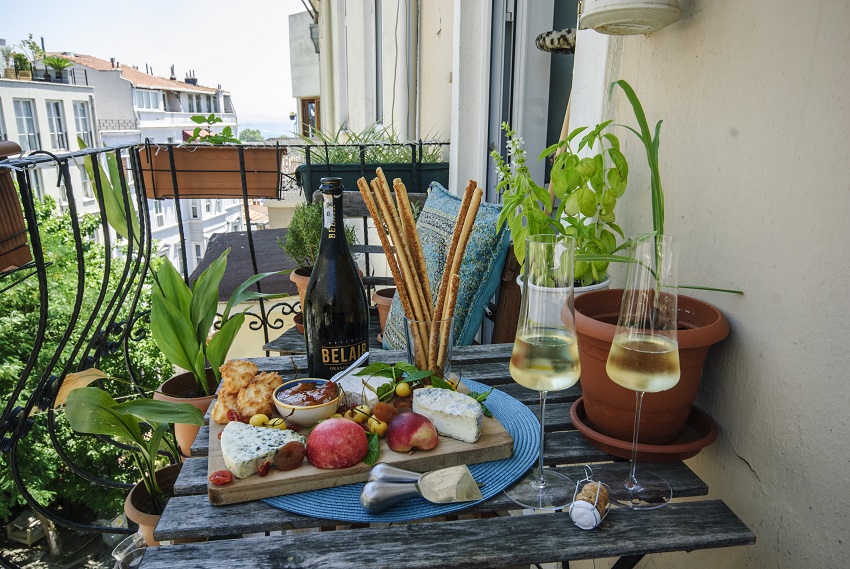 We paired this with a classic cheese board filled with Camembert, blue cheese, a tangy local cow's milk cheese, and various fruits and chutneys. It went particularly well with the fresh white nectarine which really brought out the matching flavor in the wine; as well as with the Camembert with my homemade spicy apricot jam.
Chateau Purcari Negru de Purcari, 2013
The story of Chateau Purcari mirrors the story of Moldovan wine itself. In 1827 Tzar Nicholas I issued a special decree granting Purcari the status of the first specialized winery in Bessarabia. Run by German immigrants for most of the nineteenth century, the winery first achieved fame in 1878 when a bottle of Negru de Purcari won a gold medal at a Paris exhibition. Chateau Purcari went on to survive nationalization and the Soviets, several wars, and emerged into the new Republic of Moldova pretty much where it started…as one of the country's leading wineries.
The winery still makes the Negru de Purcari wine that became so famous in the 1800s. The blend, (70% Cabernet Sauvignon, 25% Saperavi, 5% Rara Neagra) includes one of the few native grapes in production, Rara Neagra.

Rara Neagra, which goes by Babeasca Neagra next door in Romania, has a very low profile still in Moldova. Plantings are concentrated in the south-east of Moldova around Purcari with just 14,102 hectoliters as of 2017. While Chateau Pucrari does make a varietal of this Rara Meagra (which I failed to obtain despite all my attempts); it is most famously used in this Negru de Purcari blend.
Alcohol: 13.5% abv
Color: medium intense garnet
Nose: Black fruits like black plum and black cherry, vanilla, and clove mingles with a quick grind of fresh black pepper.
Palate: Like the nose, the palate was not overtly oaky but flavors from the 18 months ageing in oak were obvious. The richness and intensity of the aromas sensed in the nose were elevated on the palate. Lavish, juicy black fruits combined with vanilla, clove, and allspice for a berry pie opulence. Silky, round tannins present towards the front carried the spiciness of freshly ground black pepper.
As rare as Moldovan wine may be, pork is an even rarer commodity in Turkey. Happily there's a new vendor in Istanbul (Isthambul-is that not the best name ever?) that carries not only packaged sausages and such, but ground pork. Ground pork! I used this to make herbed pork burgers, topped with bacon, Camembert, blue cheese, red onions, and homemade garlic aioli and served the burgers with baked rosemary sweet potato fries and a spicy corn slaw.
The wine was beautiful with these. It highlighted the smokiness of the pork and drew out the herbs I'd mixed into the mince. I think that 25% of Saperavi in the blend really kicked up the pairing. The lush fruits played well with the natural sweetness of the potatoes.
Cooking Out With Moldovan Wine
Daria
2020-09-24T11:41:19-04:00